SaferELDT is proud to announce the launch of our all-new mobile application.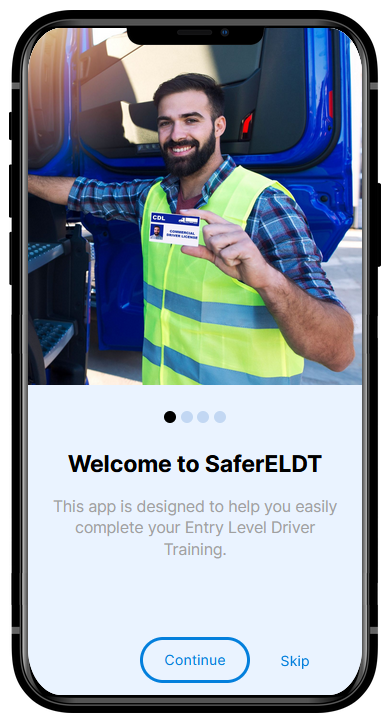 In addition to taking ELDT training courses on your desktop computer or mobile browser, SaferELDT students now have the ability to download our all-new, easy-to-use mobile application.

Students who have enrolled in an ELDT course online, or have been manually enrolled by their school or company, can simply download the app, log-in, and begin taking their training course - from anywhere, at any time.

The SaferELDT app is available to download, for free, from the Apple App Store and Google Play Store.